Spectacular Vietnam in all his appearances: his people, gastronomy and his surprising places.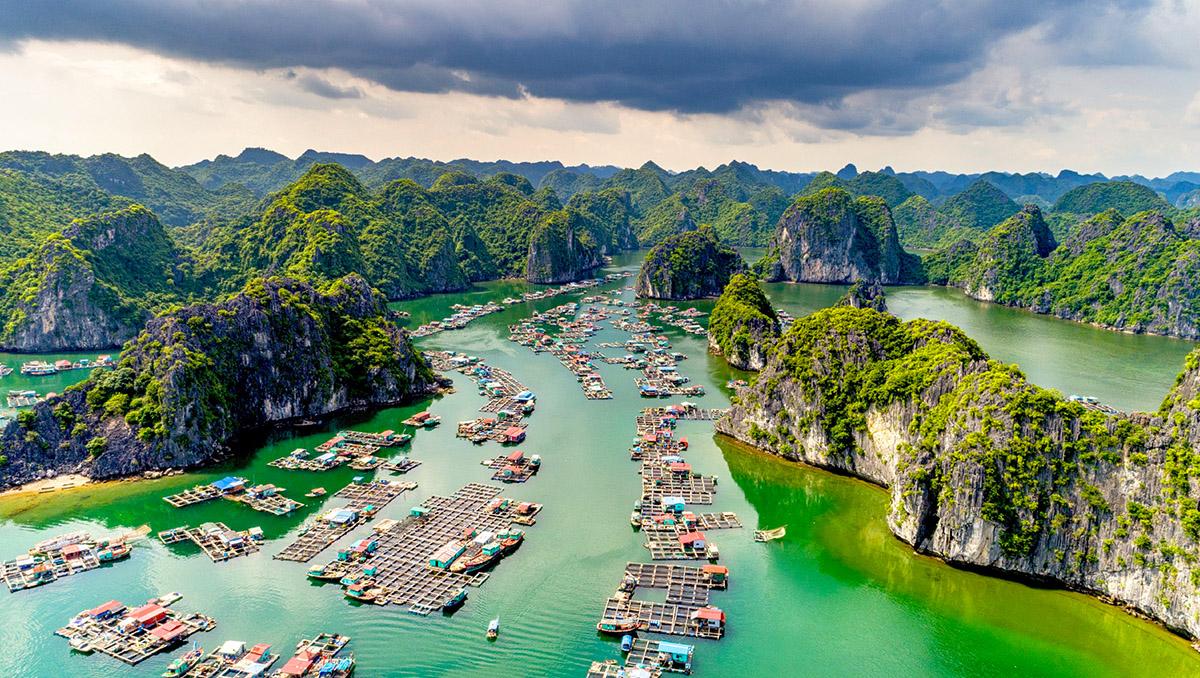 Vietnam is situated in the east of the Peninsula Indochina and southeast of Asia, in a totally tropical zone. To the east and south of Vietnam are the Oriental Sea and Pacífico (with more than 3.000 km of coasts); it limits with China north and with Laos and Cambodia west.
The country has the form of the letter S, width in the north (600 km) and in the south (400 km) and very narrow in the centre (50 km – province Quang Binh). The distance between two extreme north and south points is of 1650 km.
It has an extension of some 331,688 km cuadradros (slightly smaller that Germany).
The topographical system consists of hills and mountains densely populated of trees, covering 20% of the territory. 40% of the territory is mountainous and the forests occupy 75%.
The Mountain of Fan If Bread is the highest of Vietnam (3.143 m).
The climate is tropical and monzónico; the humidity is of 84% in average during the year. The annual precipitation varies between 1.200 and 3.000 mm, and the temperatures oscillate between 5 °C and 37°C.
In Vietnam the biodiversidad is only. All the country appears covered of vegetation, whereas the forests occupy 30% of the national territory. In the selva monzónica find pines, bamboos, plants of big leaves and crops. The mangroves surround the tributaries of the deltas.
In the selva pluvial tropical inhabit the big mammals of the Sudeste Asian: elephants, bears, deers, tigers, panthers, leopards, a big variety of monkeys, hares, squirrels, otters, birds (more than 700 species), reptilian (like the porous and siamese crocodile, the python and the lizards)and some 450 species of freshwater fishes.