In what consists the Rafting?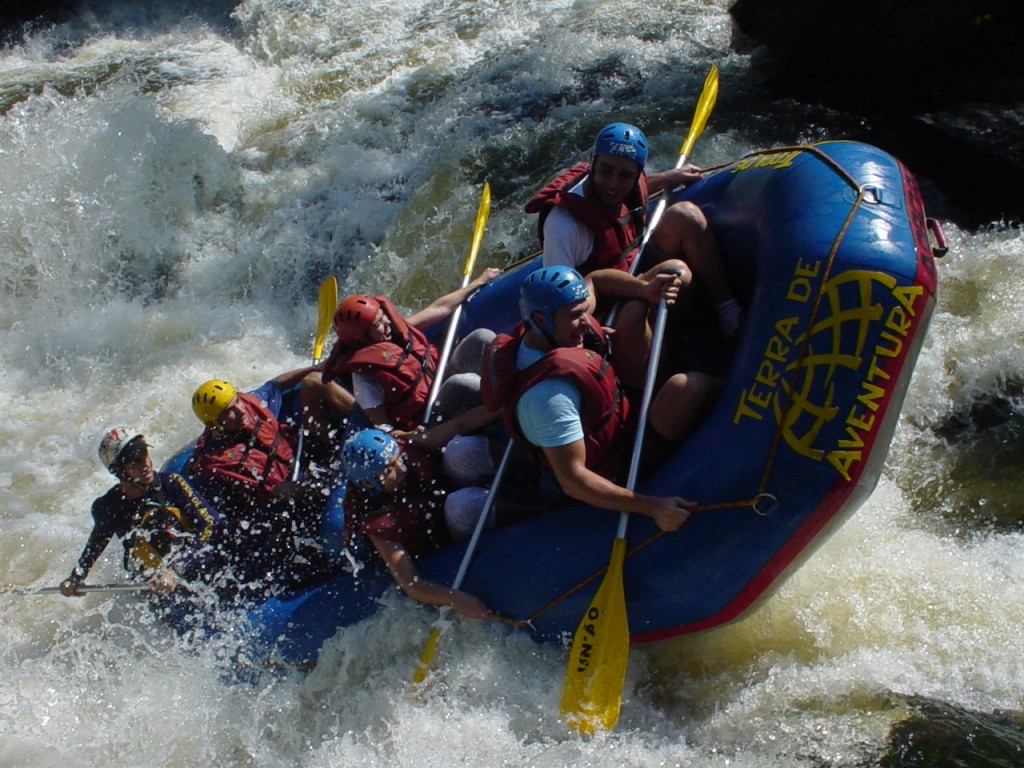 The Rafting, is the English term applied to the descent of rivers. This sportive activity, consists in descending the rivers, in the sense of the current with a raft. The occupants, have the aim to head to través of the oars, the direction of the raft to descend by the place wished, and esquivar the possible obstacles that can find during the descent.
Can realise so much in group as individually or by couples. You can see all the options to do rafting in Yumping. His equipación composes of helmet, waistcoat salvavidas, footwear and neopreno. In addition to utensilios for emergencies like an extensible cape or a knife.
The Rafting or descent of rivers, enjoys of big popularity in the actuality. His proposal of activity to the air, in contact with the nature, and the possibility to realise in group, does not happen unobserved for the supporters of the sports of risk.
To practise Rafting is necessary to know the destined zones to this. It can not practise in any place, exist zones of rivers enabled for his descent, of safe form and in relation to the degree of knowledge and practical that have .
In Spain, the main rivers find in the zone North of the country (Galicia, Cantabria, Asturias…) although they can find by all the country.